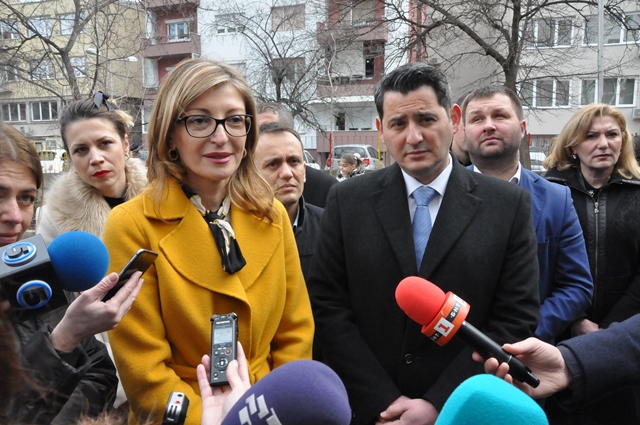 Minister of Environment and Physical Planning together with the Minister of Foreign Affairs of Bulgaria Ekaterina Zaharieva and the mayor of the Municipality Center Sasha Bogdanoviq, joined students from Primary School " Dimitar Milladinov " in planting trees in the school yard.
This marked the beginning of the project "Future Without Plastic ", which will develop young people's positive attitudes towards proper behaviour and care for the environment because they are our future.
This sent a strong message about readiness to put environmental care high on the political agenda of regional cooperation.
The event was organized on the eve of the Meeting of Foreign Ministers of the countries participating in the Berlin process, from the European Union and the Western Balkans, which will mark the start of the joint presidency with the Berlin process of North Macedonia and Bulgaria for 2020.