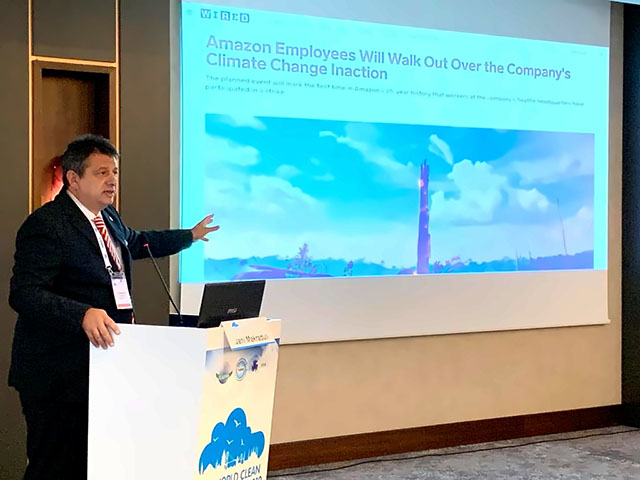 (23.09.2019) Deputy Minister of Environment and Physical Planning, Jani Makraduli today and tomorrow participates in the 18th World Clean Air Congress (WCAC), held September 23 to 27 in Istanbul, Turkey.
The Deputy Minister addressed during today's session "Challenges and Opportunities in Air Quality Management in Europe and Central Asia".
Speaking about the global challenge of dealing with air pollution, Makraduli in his speech referred to the implementation of the Clean Air Plan, as well as challenges our country faces in terms of improving air quality.
On the margins of the World Clean Air Congress the Deputy Minister held a working meeting with the Director-General of the International Union of Air Pollution Prevention Associations (IUAPPA), Richard Mils where was agreed on signing a Protocol for Accession of the Republic of North Macedonia as a member of the Union.
The World Clean Air Congress aims to provide a worldwide platform that enables scientists, policy makers and businessmen to discuss the most advanced scientific knowledge and the latest advanced and technical solutions to improve the air quality.