rdf / xml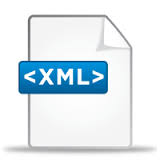 ENVIRONMENTAL INDICATORS GENERAL
Environmental reporting through indicators is an ambitious venture – to produce a report, a reflection of the state of the environment presented by as many as possible quantitative and qualitative data obtained through scientifically based measurements and analysis that indicate sources, causes, consequences and trends of specific conditions. Preparation of indicators is fulfillment of one of the obligations under the Law on Environment and establishes the grounds necessary for proper decision making in the process of environmental management. This ensures the expected contribution to the sustainable development of our country.
By way of selected indicators on individual media and areas of the environment, we have tried to present the state of the environment, the trends and the progress in individual areas to vocational and general public by providing accurate and validated data.
Information on the state of the environment is always interesting and popular. It is vital in policy and important decisions making and every citizen of the Republic of Macedonia is entitled to know it in order to be able to contribute to the process of the state improvement.
Contact: Katerina Nikolovska, k.nikolovska@moepp.gov.mk